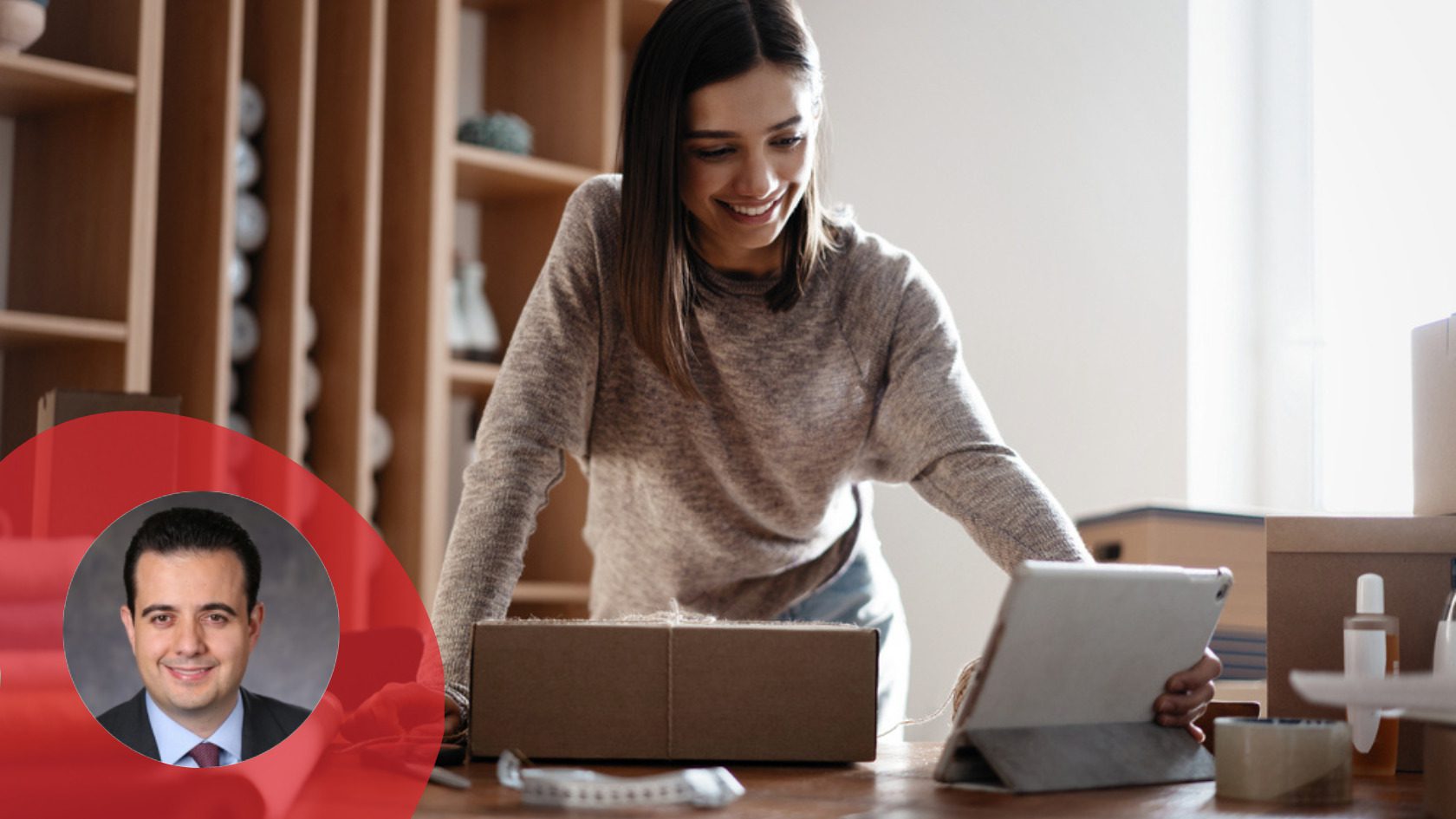 3 Ways SMBs Can Provide a More Personalized Shipping Experience
As supply chain disruptions continue to dominate the headlines, small and medium-sized enterprises (SMBs) looking to stay competitive may face inventory challenges and rising rates of theft and damage in the last mile. In this new landscape, the shipping experience has become more important than ever to a brand's bottom line and reputation.
A new research report conducted by UPS Capital, Personalized Shipping Experiences: The New Frontier of E-Commerce, shows that personalized shipping experiences have become the next frontier for SMB retailers looking to deliver great customer experiences in the wake of these supply chain disruptions. As consumers increasingly worry about missing or damaged packages, SMB retailers who embrace methods of personalization – from real-time package tracking and multiple delivery options to an omnichannel e-commerce approach – can improve both their bottom line and providing peace of mind to consumers.
Here are three ways SMBs can provide a more personalized shipping experience to create a happier, more loyal customer base.
Explore customization options beyond delivery speed.
While two-day shipping has long been considered the "gold standard" of e-commerce, today's consumers have different priorities. The vast majority (80%) of consumers in the study said they would prefer other perks — like choosing the day their package arrived or choosing shipping insurance — over two-day shipping or free shipping. Offering different shipping speed options is no longer enough to differentiate.
It is becoming increasingly clear that supply chain risks and transportation incidents are top of mind for consumers today. Incidents that happen in the last mile – such as damage, loss, or theft – are a driving force behind what drives consumers to leave negative reviews and shop elsewhere. Indeed, according to reportthe number one reason a buyer would bother to leave a negative review is if their package was damaged or never arrived.
The report also notes that the majority of consumers (69%) are willing to pay for the ability to personalize, control and improve their shipping experience. Additionally, consumers asked to identify the most important benefits for personalizing their shipping experience prioritized the ability to track packages in real time (74%) and choose the exact arrival date of the package ( 72%). Beyond these two benefits, the majority of consumers would also like to have access to several affordable delivery options and the ability to add shipping protection guarantees for lost, stolen or damaged items. In short, consumers are now seeking more unique shipping benefits from online merchants, and meeting these demands will provide an opportunity to differentiate themselves.
Prioritize theft mitigation through personalization.
Since the start of the pandemic, UPS Capital has seen a 65% increase in claims paid,[1] which may indicate an increase in transportation incidents, damages and thefts amid supply chain volatility. More 210 million packages disappeared from porches across America in 2021, showing that porch hacking has been on the rise since the pandemic and is playing a major role. Giving consumers more options to protect the items they order online will help ease growing last-mile anxieties.
Businesses can mitigate theft and provide peace of mind to consumers by offering different delivery options. These delivery options may include package delivery lockers, alternate delivery locations available through the UPS Access Point® network, and customer signatures for high value items. Another option is to allow consumers to choose whether they prefer home delivery or delivery to another safer location, such as their office, for specific goods. Giving consumers more personalized delivery options gives them more control, allowing them to better protect high-value or more fragile shipments.
Given these growing concerns about potential loss and damage, the report found that some consumers are willing to pay to personalize their shipping experience to mitigate risk. Of the 69% of consumers interested in personalizing their delivery experience, 34% said they would pay between $20 and $30 per year, and 14% would pay between $40 and $60 per year.
Provide flexible options for shopping online and in-store.
As the pandemic has steered consumers toward online shopping, SMBs are starting to see some of that demand coming back to point-of-sale. According to Digital Commerce 360 analysis According to data from the US Department of Commerce, offline retail sales increased 8.2% year-over-year in the first quarter of 2022, showing high sales growth compared to the pre- pandemic.
To meet this demand, SMBs are turning to a robust omnichannel e-commerce strategy, designed to reach a variety of consumers where they are most active, including social platforms, e-commerce marketplaces, their site Web and physical stores. Retailers looking to gain a competitive edge must prioritize an omnichannel approach that meets consumers where they are and creates a seamless delivery and redemption experience, whether it begins or ends online.
Importantly, an omnichannel approach can work for retailers of all sizes. For example, a small retail store may serve as a point of discovery for consumers, while that retailer's website and online marketplaces may serve as points of purchase for consumers looking for expanded inventory and delivery options. The key is to create an experience that speaks to everything consumers. By giving consumers these additional personalized options, SMBs can create a better customer experience.
The future of e-commerce
While the desire for personalization is nothing new, to date e-commerce companies have not prioritized the shipping experience as a place to innovate and provide more options to consumers. Savvy SMBs striving to meet these emerging last-mile preferences can see this as a major competitive advantage. In this new landscape, the key will be to mitigate risk and give consumers more options.
[1] Figures are based on aggregate insurance claims payment data collected by UPS Capital Insurance Agency, Inc. over the three-year calendar period from 2019 to 2021.
2 www.digitalcommerce360.com/article/quarterly-online-sales. Source: Digital Commerce 360 ​​analysis from US Department of Commerce data; May 2022
---
Eduardo Lopez-Soriano is Vice President of Marketing at UPS Capital, the shipping and insurance division of UPS. UPS Capital draws on more than 100 years of supply chain expertise to help customers anticipate and overcome shipping setbacks, protecting their reputation and bottom line with prompt payment of claims, expedited reshipping and more. Prior to joining UPS Capital, Lopez-Soriano was vice president of new product development at UPS, where he led an initiative to improve UPS Weekend services. Throughout his career, he has held various marketing positions in the transportation and financial services industries in the United States, Canada, Latin America and Asia-Pacific, where he led business processes for consumer banks and delivered innovative products to SMEs. He earned his Bachelor of Science in Industrial Engineering from Universidad Anahuac in Mexico and a Masters of Business Administration from Duke University.