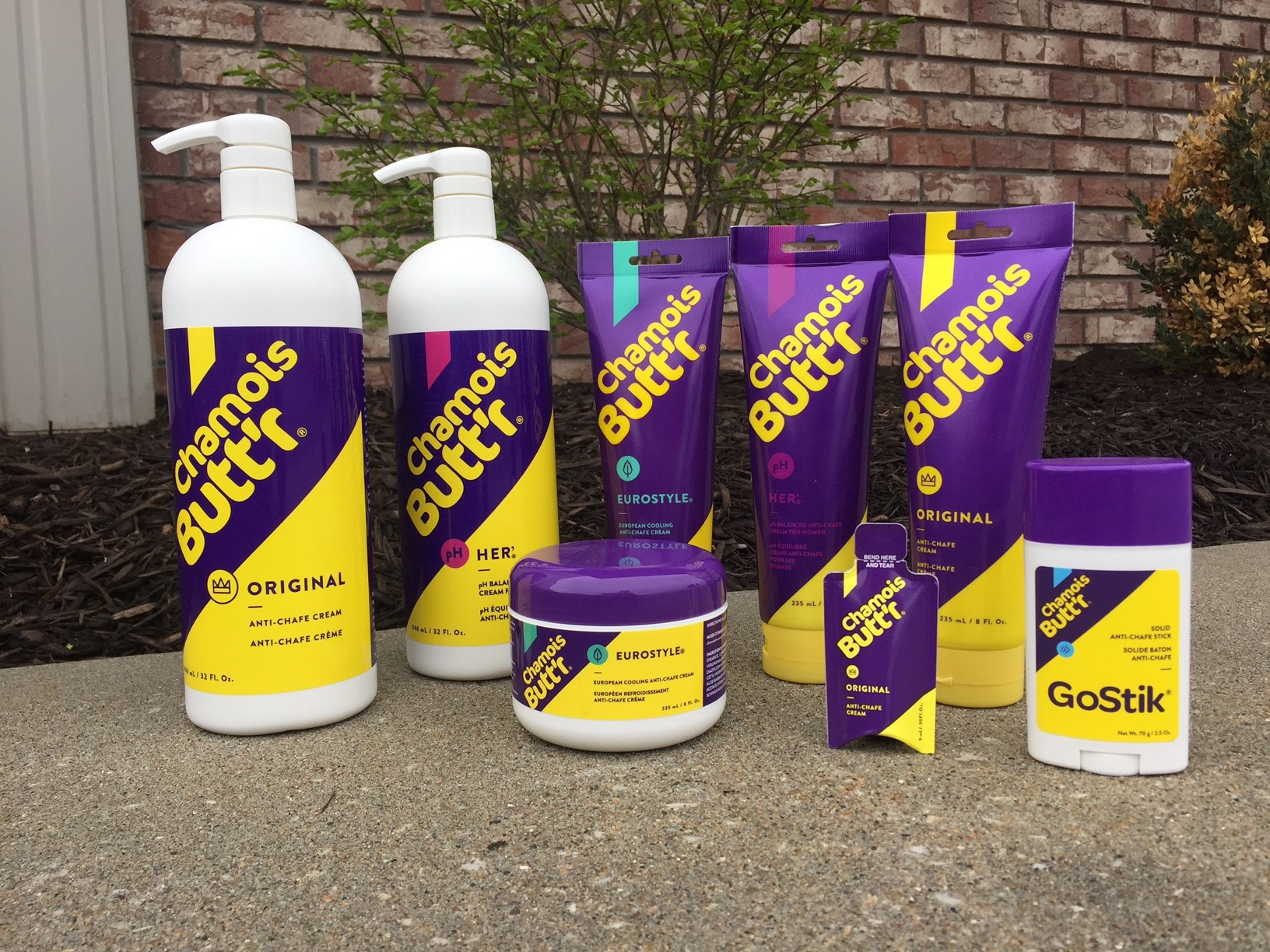 Chamois Butt'r unveils new product packaging
PLEASANT VALLEY, Mo. (BRAIN) – Chamois Butt'r has unveiled updated packaging for its entire product collection, using the brand's updated logo. The brand is also introducing a new 32-ounce pump bottle for its Original and Her creams. The pump top and larger size make it ideal for team sharing, the company said.
The new packaging was created by Adventure Advertising, based in Minneapolis. It uses color coordinated labels to easily identify products. For example, Chamois Butt'r Original will use yellow, Her 'will use magenta, and Eurostyle will use teal.
In addition to graphics, the new tube hanger hole design provides multiple merchandising options for retailers, including off-the-shelf displays or cross-merchandising options like hanging alongside cycling shorts.
Chamois Butt'r GoStik 2.5 oz. Also gets an upgrade to the packaging with a clear blister design that displays the GoStik container in the packaging, compared to the box used previously.
"After more than 25 years of making Chamois Butt'r with incremental changes in our packaging and graphics, we decided to make a change in 2016 to make our product collection more consistent," said Steve Matthews, president of Paceline Products / Chamois Butt'r. "Last year we started working with Adventure Advertising because of their strong design and branding skills. We love the creativity they brought to our ads, so we asked them to put update and unify our packaging design. I am very satisfied with the result of their work and extremely proud to present our new packaging designs. I hope our customer will like the new look as much as we do.
The new packaging debuts in conjunction with an updated Chamois Butt'r website.
More information at www.chamoisbuttr.com. Retailers can place orders by calling 888-411-0287, emailing sales at [email protected], or contacting an authorized distributor.