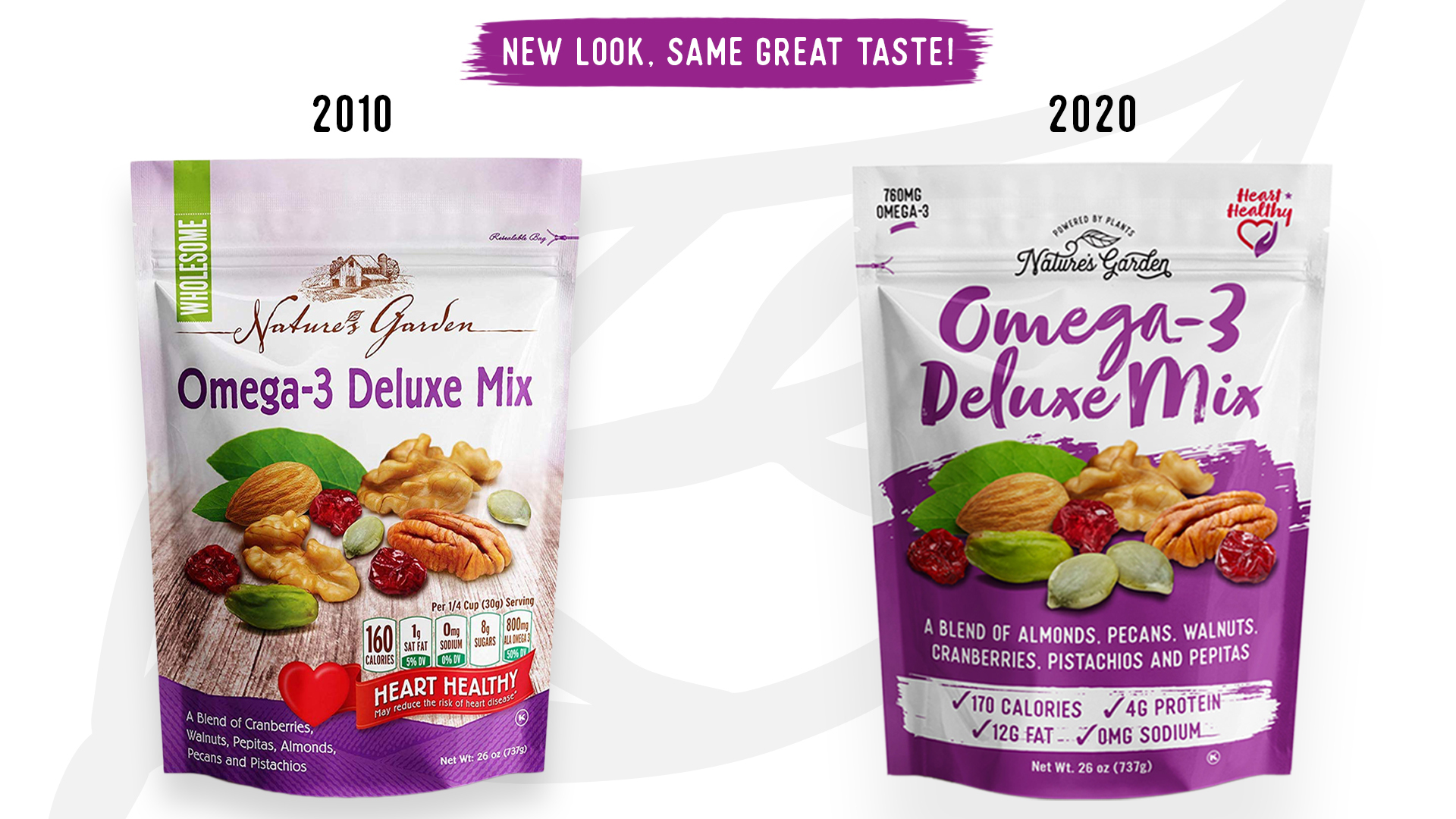 Nature's Garden Kicks Off Second Decade of Operation with Updated Product Packaging and New "Powered by Plants" Tagline
TOTOWA, New Jersey– To celebrate its 10th anniversary, Cibo Vita presents new product packaging for its Nature's Garden line of healthy snacks. A true entrepreneurial success story, Cibo Vito also produced an "about us" animated video, presenting the origins of the company and the founders' commitment to offering healthier food to consumers – https://naturesgarden.net/ pages / our-story
The brand updated its look with a modern logo, using a bold typeface, replacing one that gave off a pastoral feel. Nature's Garden will continue to use the same bright colors for each SKU for consumer recognition.
Nature's Garden believes in creating products that address health concerns. "Our products are made from natural ingredients that reward the body with functionality," said Emre Imamoglu, president and co-founder of Cibo Vita. "We wanted our packaging to reflect this. The new design and the new photography allow us to clearly present different varieties of products, while emphasizing the aesthetic naturalness of our ingredients. It's our core belief that healthy snacks shouldn't be laborious or lack flavor. Our mission is to make healthy snacks delicious, and that starts with the appeal of the packaging, "he continued.
All trail mix packaging is the first to be updated as it is Nature's Garden core product. Since the makeover, more than 20 new products have been released including bestsellers: Keto Snack Mix, Omega-3 luxury blend, Apricots probiotics, and Cranberry Health Blend, to only cite a few. Nature's Garden's R&D team works every week to create new and innovative products.
About Cibo Vita
Founded in 2009, Cibo Vita began by producing private label products as well as a brand called Woodpecker. Both consisted of combinations of dried fruit and nuts for supermarkets nationwide. Nature's Garden is the flagship brand of the company launched in 2011. Nature's Garden's mission is to continuously create innovative products that promote functionality, digestive well-being and heart health, as well as to offer energizing products. and suitable for a ketogenic diet. The brand offers more than 65 references with various combinations of nuts, seeds, dried fruits, trail mixes and coated pretzels. Nature's Garden products are sold through the company's online store as well as supermarkets, big box stores, drug chains, health food stores and convenience stores, and warehouse clubs nationwide. Cibo Vita holds the following certifications: Keto, RSPO, UTZ, Kosher, Organic, Paleo and Gluten Free. Its manufacturing, distribution, product development, warehouses and offices are based in Totowa, New Jersey. Visit: www.naturesgarden.net
For more information:
https://naturesgarden.net