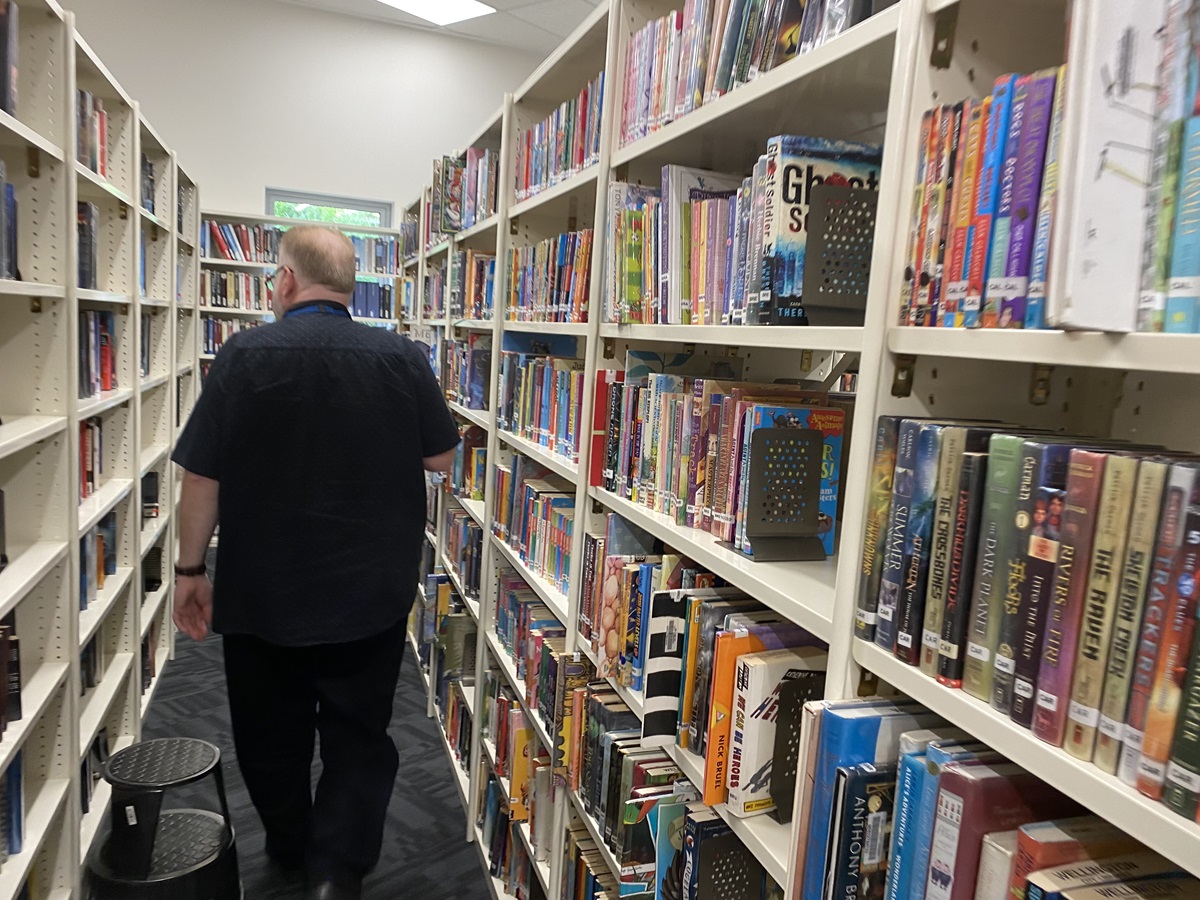 News and information – Ensuring the security of the books of the Central Library
Karl (pictured left) says there are nearly a million items in the WCL collection, which also includes magazines, audiovisual media and e-books.
He says each of the 14 libraries is tailored to the community they are in, with dedicated staff picking out what will go into each.
"They are all a little different – the Newtown public library community will be different from the He Matapihi Molesworth Library, and their collections reflect that.
"We have a collection development team that decides items for each community by engaging with and querying customers, and these items are processed by the 10 employees of Te Pātaka's cataloging team so that you can easily find them in any library.
"We are guided by the public. We don't just have the great books you always thought you should read, but the books people want to curl up on the couch with.
Karl says 10,000 new items were distributed to WCL branches last month.
Make books accessible to everyone
Not all residents of Pōneke can visit the library, and that's where the Housebound Library Service team comes in. – bring the library to people.
There are people who cannot come to the library – sometimes because of illness, frailty, old age, disability – including people of all ages. The team connects with hundreds of enthusiastic library users, whether in their own homes or in nursing homes.
Customers are visited at home and they tell the team about their reading or listening tastes.
Back in Te Pātaka, the team scours the shelves for items that match their clients' interests. Their bag of items is sent to the nearest library branch and the volunteer carriers will pick them up and deliver them.