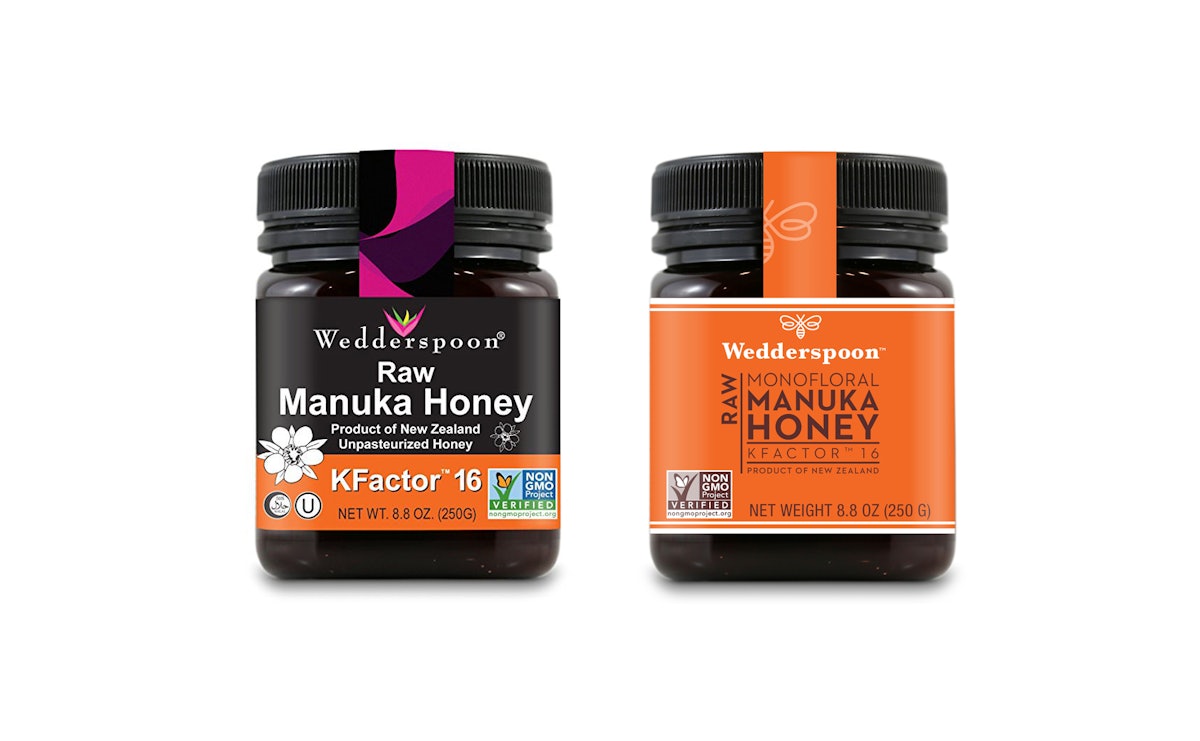 The packaging of honey products buzz with vitality
At the end of the 19th century, researchers discovered the antibacterial qualities of honey, but today we know that not all honeys are the same. That's why Wedderspoon, based in Malvern, Pa., North America's best-selling Manuka honey brand, needed to clearly communicate its point of difference to a global audience of wellness-conscious mainstream consumers. The honey comes from New Zealand, where the bees feed on the nectar of the Manuka flower.
Wedderspoon turned to a Seattle-based branding company Retail Voodoo to rename and create new product lines beyond jarred honey. According to David Lemley, Founder / Chief Strategist, Retail Voodoo, "We have helped Wedderspoon communicate clearly that they are the only brand to take a stand for 100% raw non-GMO Manuka products with superior medicinal properties and enable them to stand out. develop outside the natural growth channel.
It started with a new mission statement: to integrate Manuka honey by making products to help busy modern people vibrate with vitality. Retail Voodoo's strategic work focused on expanding Wedderspoon's audience by finding products and communication strategies that would resonate. The three new product lines include Manuka Honey Plus Shots, Manuka Honey Apple Cider Vinegar, and six fresh skin care products for the face, hands and body.
Once the product lines were chosen, a communication toolkit and design language was chosen to rename existing products and apply them to new ones. The luminous and inviting appearance is more premium, accessible and easier to read with a strong presence on the shelves playing on the positioning of the brand, "buzzing with vitality".
"Retail Voodoo has guided our team through the process from brand positioning to final design to create cohesive and dramatic images across six categories that capture the heart of Wedderspoon," said Rebecca Remley, CEO of Wedderspoon.
The new wordmark and typography is sophisticated, clean, and accessible to a global audience, while the symbol, a whimsical bee logo, equates Manuka with honey. Color is used to differentiate and emphasize product features, and a bee watermark and brown rulers serve as the primary graphic elements used on packaging and non-packaging applications.
"The rebranding reinforces their strict rating system, their commitment to sustainability and their visionary approach to new product creation," notes Lemley. "They are creating a worldwide community of loyal followers dedicated to living with authenticity and dynamism."
Remley adds: "We have appreciated the methodical approach that Retail Voodoo has taken throughout our engagement, from diagnosis to the final design phase.
New products started rolling out this summer.