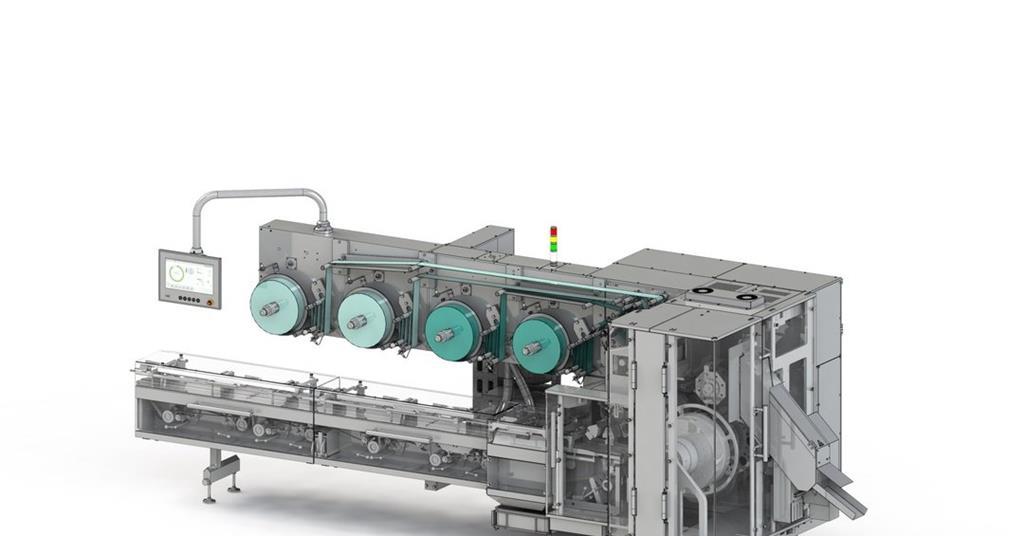 Theegarten-Pactec to Unveil New Packaging System for Chocolate Products | Article
Theegarten-Pactec announces its intention to present its new prototype packaging solution, the CHS, its high performance modular packaging machine for chocolate products, featuring the new type of integrated "envelope fold" packaging.
The CHS wrapping machine was originally developed to wrap chocolate products "in a neat and gentle way". The company claims that in 2020 it optimized the machine for the style of wrapping known as double twist wrapping, which apparently resulted in an output of up to 1,800 products per minute.
Additionally, the machine can work with nine different wrap types: Double Twist, Protected Twist, Top Twist, Side Twist, Foil Wrap, Bottom Fold, Side Fold, Vienna Fruit Fold, and now Envelope Fold which will be integrated into the CHS Prototype Theegarten-Pactec plans to demonstrate at the ProSweets supplier fair in Cologne next year.
According to the company, the machine can change packaging styles and sizes in four hours, with the majority of changes requiring just one person. Customers would be able to quickly respond to new market demands, such as resized chocolate products.
Theegarten-Pactec says the modular design makes it ideal for products and packaging styles with seasonally varying demand, providing high-capacity year-round use with longer product life cycles. shorter. The company adds that the machine's packaging styles are easy to adapt regardless of the CHS configuration at the time of purchase, which improves the machine's flexibility.
The new CHS prototype will build on the company's previous innovations. For example, Theegarten-Pactec says that while the CHS could previously wrap products 16-45mm long, the new system offers a range of lengths between 16-60mm, while the width has been adjusted to offer 12 to 35 mm (compared to the previous 12 to 25 mm).
The machine will also be able to wrap circle-shaped products with a diameter of 12 to 35 mm, and dome-shaped products with a diameter of 16 to 33 mm and a height of 12 to 28 mm, depending on the 'company.
The machine initially entered industrial trials in March 2021. Additional industrial trials for the CHS model are expected to follow the ProSweets air show aiming to achieve production of 1,200 products per minute via single-lane feeding and up to 1,600 products per minute with two tracks.
The ProSweets fair will take place from 30e from January to 2n/a from February 2022 in Cologne, Germany. Theegarten-Pactec will be at Stand G020 H029 in Hall 10.1.
At ProSweets in 2018, Theegarten-Pactec introduced the MCH, a continuously operating "two-head" machine offering flexibility for seasonal products like chocolate eggs at Easter. In the same year, the company presented its CWM2 flexible packaging machine for chocolate products with quick change of folding type and dimensions at IPACK-IMA.