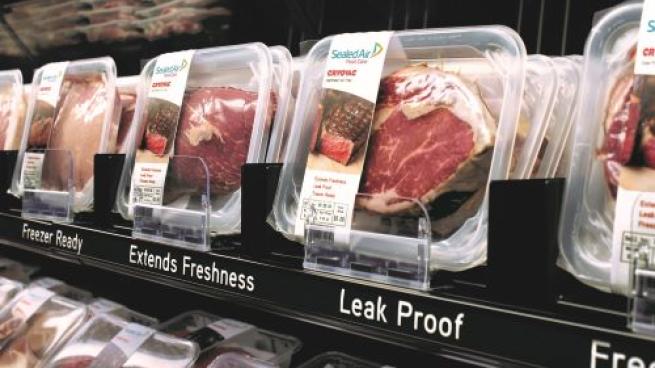 Today's food packaging puts safety first
"Smart packaging and digital printing are the next frontiers in terms of development," acknowledges Thomazelli of Sealed Air. "We believe in a digital future in which each packaging has a unique digital life enabling companies to create end-to-end traceability while improving automation and efficiency throughout the value chain, passing the quality control at the highest level, ensuring the authenticity of the product. "
Through improved quality control, "retailers and e-merchants can gain greater visibility with real-time information, allowing distributors to track stock movements, track products throughout the value chain and monitor delivery performance, "says Goncalves, adding that more sophisticated food and beverage operations would allow greater connection with consumers:" For example, connected packaging opens up a world of new possibilities for engaging consumers on food security. Imagine if a smart packaging could communicate with smart home devices, then share that information with your smartphone. You could have instant and accurate information not only on the stock of products in the home, but also on the remaining life of each product via technology, like dynamically updated expiration dates.
I can't touch this
With product safety a priority in today's climate, tamper-evident and tamper-evident packaging solutions have become more crucial than ever.
"Tamper-evident packaging is extremely important in the delivery of food and drink, a key element in building trust in a brand," says Marbach. "There are select packaging that already offers this safety and integrity, with cans at the top of the list. The tight seal and tamper-evident nature of the end of the beverage or the top of the can is clearly visible and evident and as we are seeing is increasingly becoming an added value for brands.
He believes that the future will increasingly bring "the balance between tamper-evident packaging and the preservation of taste profiles. It won't just be about ensuring tamper-proof packaging [or] ensuring an unbroken seal. The consumer's taste experience is what sets brands apart. Packaging manufacturers will therefore also have to meet the highest standards not only for safety, but also ingredient integrity, taste and, as retail food and beverage purchases increase, the length of time. conservation.
"Evidence of tampering is intrinsic to all of our solutions," notes Thomazelli. "Our ready-to-use packaging is hermetically sealed and, once opened, it becomes obvious. The principle of vacuum sealing, the core technology introduced by Sealed Air under the Cryovac brand since the beginning of our operations, is the strongest tamper-evident solution. Even our resealable solutions are tamper-proof. The Cryovac brand Multi-Seal FlexLOK packaging, designed to allow consumers to open and close the packaging multiple times, is a good example of this. [it] clearly identifies whether the product has already been opened.
"Today all of our caps and closures include a tamper proof method," explains Goncalves of Tetra Pak. "In some cases, it's a two-step shape or opening that has a cap and a pull tab. However, in response to consumer demands for convenience and simplicity, we also offer a wide range of one-step openings that combine easy opening with distinctive tamper proof. Instead of opening a cap and then removing an aluminum gasket or tab, these two steps are combined into one convenient twist of the cap. With the interior aluminum seal and clearly visible tamper-evident ring, consumers can be sure the product is safe and secure. Thanks to the screw-top design, it's easy to reseal and refrigerate any leftover product.
The company plans to launch the 50-ounce Tetra Brik Aseptic 1500 Edge in the United States and Canada around the third quarter of 2021. According to Goncalves, "This package will provide all the benefits of aseptic technology, but in a larger size and with our very practical and tamper-proof WingCap opening.
"Given the street economy which shows little sign of slowing down, we have also developed a multitude of tamper-proof Fast Take branded packaging for small and large items, and items specific to food or hospitality deliveries. drinks, "says Adamik of LK.
"With the addition of the Eco-Lok and the 909 tamper-evident machine, Kwik Lok offers additional security and durability options that meet consumer demands," Karen Reed, Director of Marketing and Communications from the Yakima, Wash., company that manufactures bag closures for items such as produce and baked goods. "The tamper-proof machine 909 creates a laser dot on the top of the bag," explains Reed. "Consumers can easily find out if tampering has occurred before making a purchase. Once they have their purchase at home, the consumer can reseal the bag with our Eco-Lok to keep it fresh.
Noting that "we will continue to examine food packaging through a kind of [personal protective equipment] lens "even after the pandemic is ancient history, Adamik predicts:" I think we'll see more configurations in the package that include these three elements of antimicrobial, extended shelf life and proof of tampering . Packaging could even do its part to help rebuild communities as community contact slowly returns to fashion. – for example, store-made meal kits, designed for pickup and delivery, designed by local chefs and with brands from their local restaurants, on the shelves of their local grocery stores.